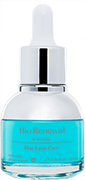 Blue lotus leaf cells contained in this care ensure the anti-ageing and anti-oxydating action while hyaluronic acid moisturizes the skin and makes it look younger.
It can penetrate deep into the skin to help repair damaged cells, restore moisture and elasticity to the skin, soothe the skin's sensitivity, and rebuild the skin's natural defense mechanism.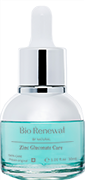 Zinc Gluconate tighten the pores thanks to its astringent properties and used in anti-acneic preparations and is a strong anti-aging substance, stimulating the renewal of the collagen matrix.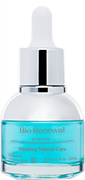 Formulate for sensitive and delicate skin. It can calm and smooth the skin, increase oxygen.
Effectively improves eye swelling and eye bags, moisturizes the skin around the eyes, and immediately restores the firmness, brightness, and radiance of the eyes.
Focus on the most disturbing and difficult-to-solve problems of the skin around the eyes, and do deep repairs and improvements.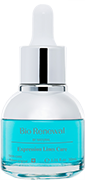 It can give the skin the power of anti-aging, beauty-retaining, coordinate imbalance, skin hydration, improve skin elasticity and luster, uninterrupted continuously repair, restore plumpness, and promote collagen proliferation.